PaddingtonNow BID have appointed SWL Security Services to deliver a new and improved street safety service to Paddington BID members. The new partnership is geared to provide more reassurance, visibility and support to businesses working in the area as well as a safe and welcoming environment for residents, workers and visitors to benefit from.
SWL Security Services will deliver a dedicated and fully qualified four-person Community Safety Team to deter crime and anti-social behaviour in Paddington.  The uniformed presence will patrol the BID area, attending issues relating to anti-social behaviour, general nuisance, shop-lifting and other challenges with a view to resolving them.
As part of the new contract, SWL will provide a new messaging system called SentrySIS Connect Live to replace the current BBME version which allows members to share important information via SMS. The messaging system is typically used to alert establishments to antisocial behaviour in the area so that problems can be avoided. If you would like to be added to the new software, please email: askus@paddingtonnow.co.uk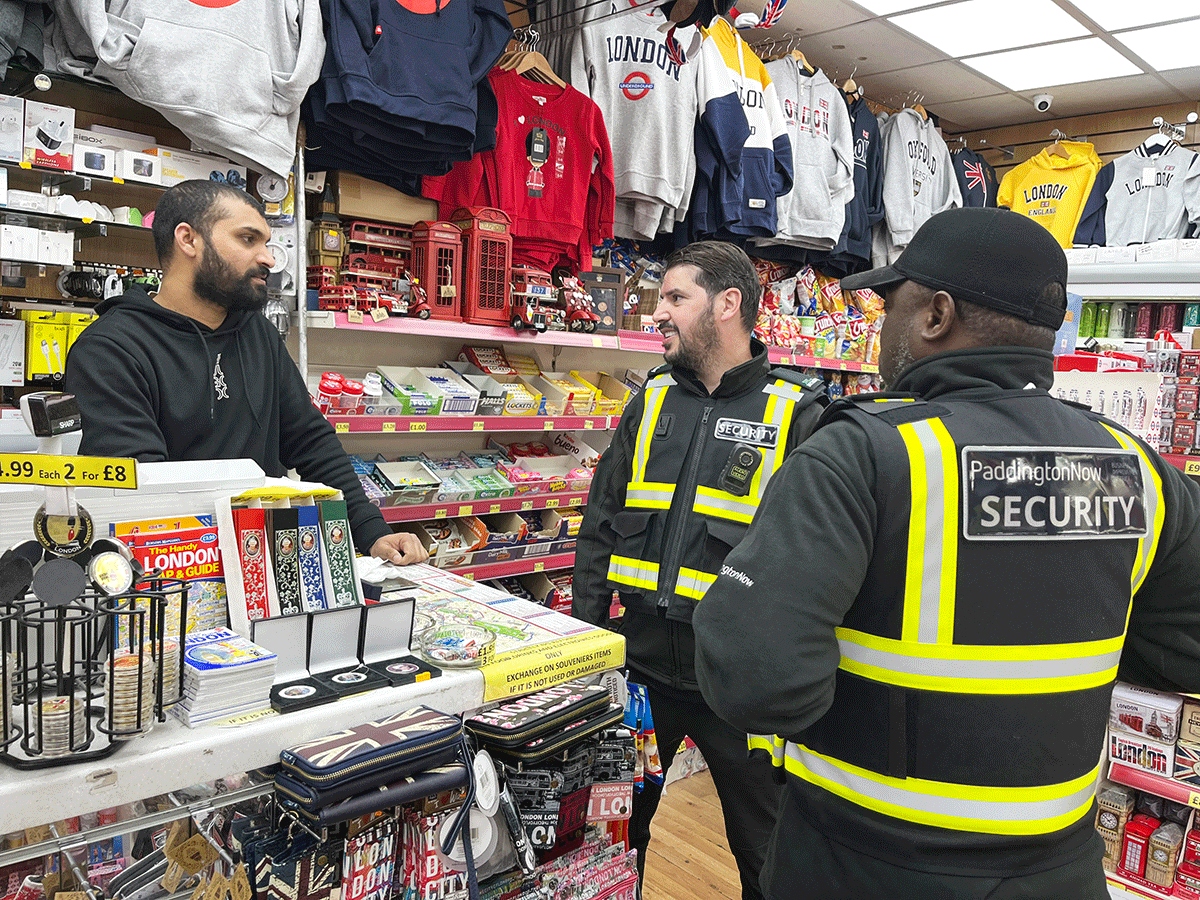 You may have already noticed the team are wearing their new uniform which is now black and yellow. Following training, the team will be authorised to carry handcuffs and have increased powers of responsibility working in partnership with the Metropolitan Police Service (MPS) and Westminster Council.
We believe our partnership with SWL will bring a renewed energy to our four-person dedicated team who will continue to patrol the BID area 5 days a week, from Tuesday to Saturday, from 9am to 11pm.
The team proactively address anti-social behaviour, security, cleanliness, and maintenance. They work with local Metropolitan Police officers, Westminster Council, outreach services and property managers to share intelligence, compile evidence, report and monitor ongoing issues.
In every instance, businesses should contact 999 in an emergency or if a criminal incident is taking place and follow up with a call to the Community Safety Team who will aim to be onsite as soon as possible as support.
Security Team Contact Details
General number: 07719529892
Email: askus@paddingtonnow.co.uk