Attention art enthusiasts and Paddington Bear fans! Get ready to embark on a delightful adventure this summer as Gillie and Marc's famous Paparazzi Dogs make their way to Norfolk Square Gardens from June to December 2023.
These eye-catching installations, brought to you by PaddingtonNow BID in partnership with Westminster City Council and artists Gillie and Marc, promise to bring a unique blend of culture, conversation and of course a touch of celebrity to the heart of Paddington.
If you are familiar with Paddington Bear, the lovable and iconic character who captured the heart of millions of fans around the world, you might not know a statue of him lives in Norfolk Square Gardens and is locally known as Paddingtonscape, one of the 50 Bears decorated by artists as part of the Paddington Trail in 2014.
Paddingtonscape knows a thing or two about the spotlight with fans travelling from all over the world to snap a photo with him and now he has his very own companions in the form of the Paparazzi Dogs created by the renowned artists Gillie and Marc.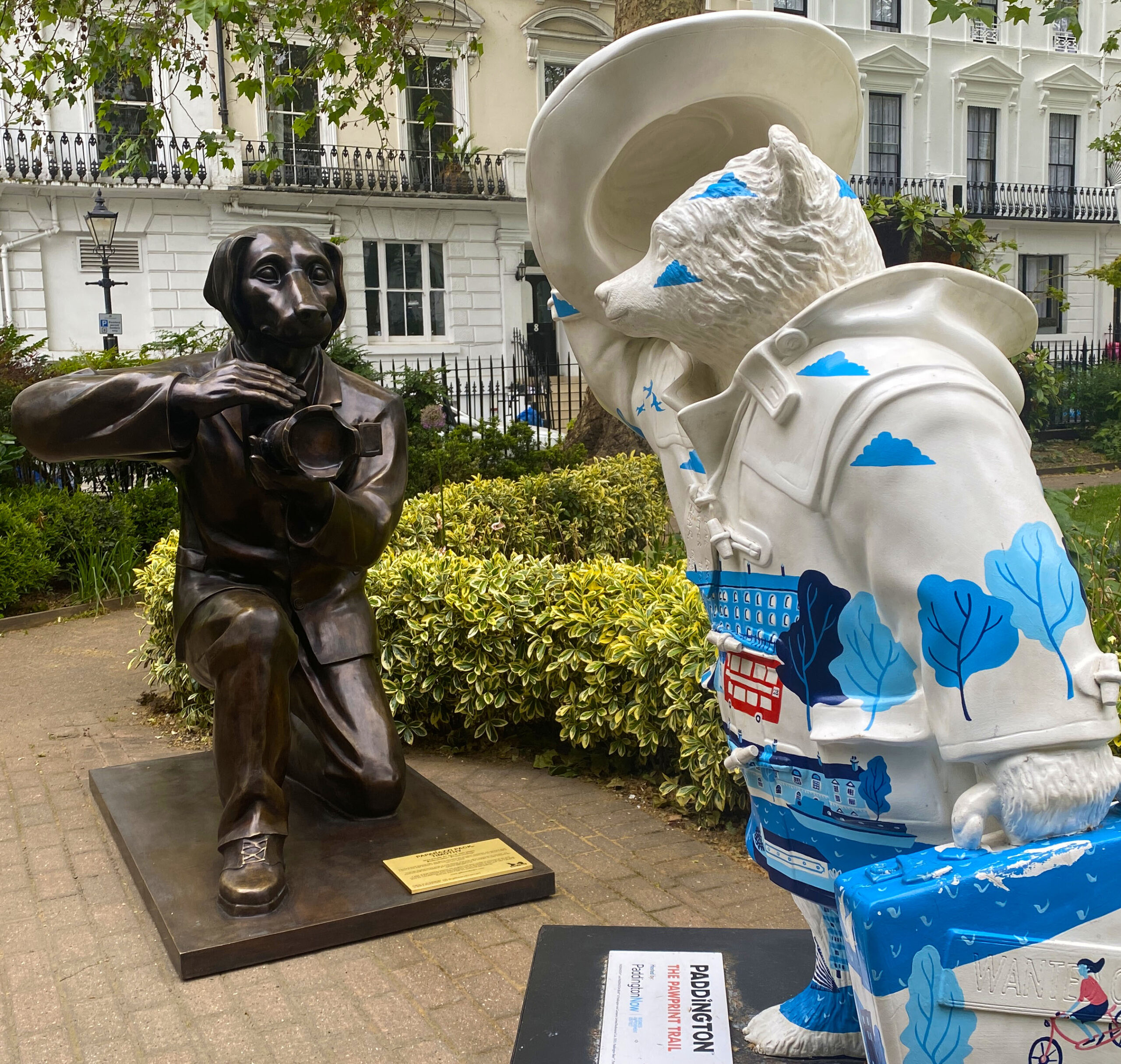 Gillie and Marc's Paparazzi Dogs are the world's most notorious photographers. The four bronze Dogmen have sniffed out celebrities in Melbourne's Federation Square, the Jing'an Sculpture Park in Shanghai and New York's Greenwich Village and the Rockefeller Centre. The sculptures have gone from being an art experiment about photographing celebrities to sought-after celebrities in their own right.
When Gillie and Marc first launched the series, within days the life-sized dogs went viral with millions of visitors coming to see them. People from all over the world, along with celebrities such as Snoop Dog, were eager to pose with the Pap Dogs, quickly giving them a celebrity status.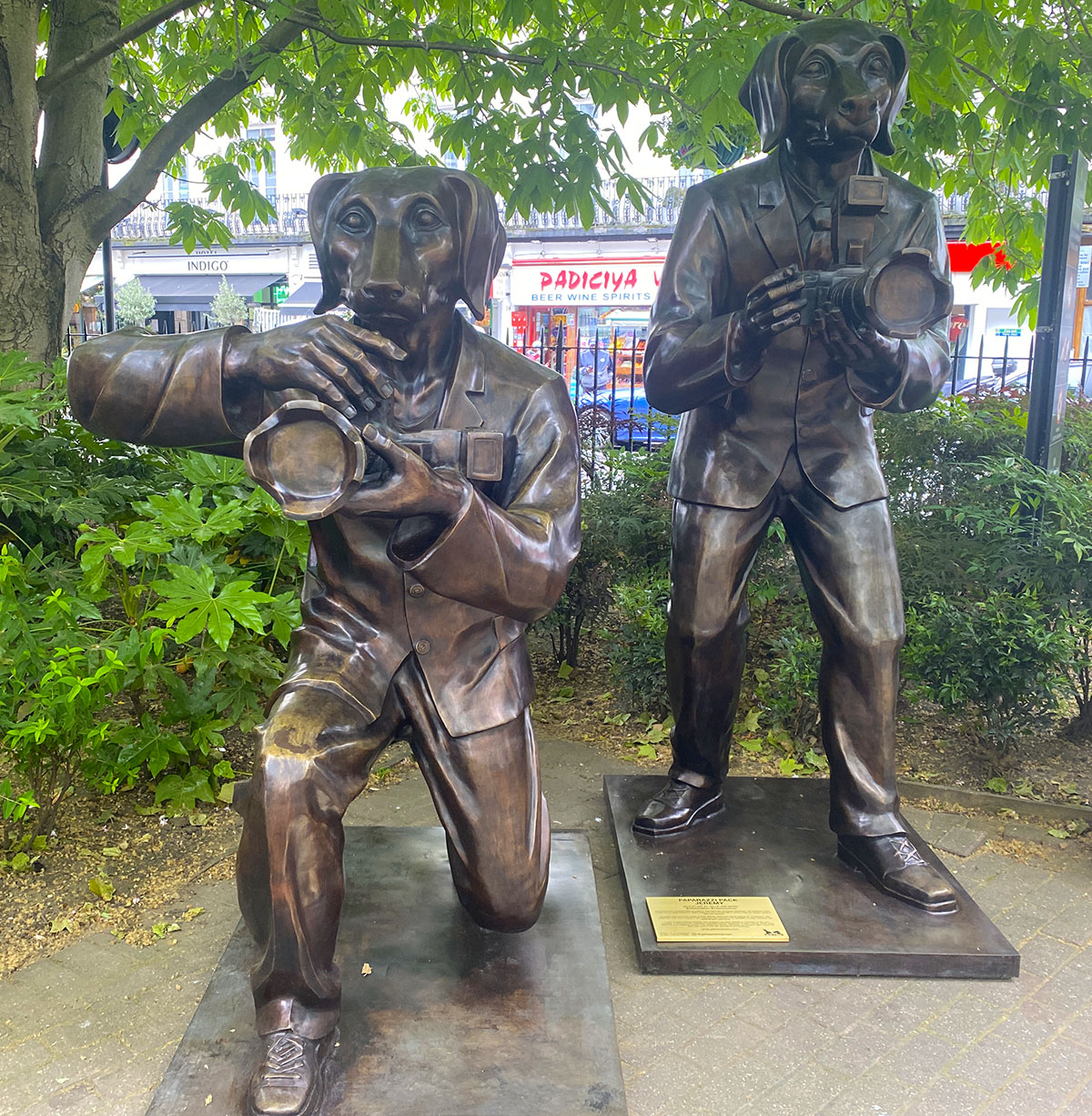 Gillie and Marc are renowned for their ability to create art that resonates with people from all walks of life. Their work serves as a catalyst for conversation and connection, fostering a sense of community.
From families to art aficionados, everyone will find something to love about the Paparazzi Dogs. These sculptures not only celebrate the artistic talent of Gillie and Marc but also pay homage to the spirit of Paddington Bear. The combination of these beloved characters, art and the picturesque surroundings of Norfolk Square Gardens will surely create an experience that is truly unforgettable.
Tag us in your images of the Paparazzi Dogs and we'll repost our favourite shots on our Instagram stories @inpaddington #paddington