PaddingtonNow BID are delighted to announce our very first 'Wellbeing Week' – 5 days of activities designed to help you focus on the wellbeing of yourselves and the community.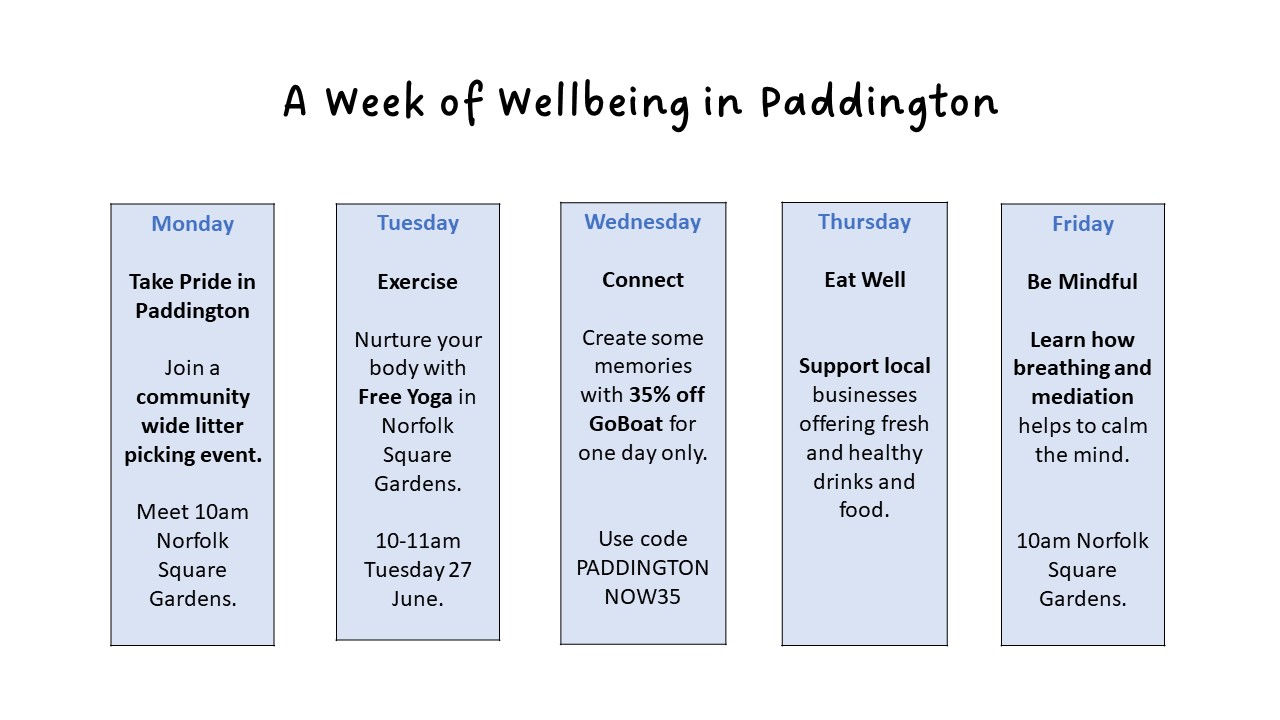 Wellbeing Week in Paddington is your chance to prioritise self-care, forge connections, and embrace a healthier lifestyle.
Make time for yourself, explore new experiences, and discover the positive impact you can make within the community. We all deserve to thrive, and Wellbeing Week in Paddington is here to help you on your journey.
For more information on each individual event click here:
To stay updated on the week's events, visit our website at www.paddingtonnow.co.uk and follow us on Instagram and Facebook @inpaddington.